"Cead Mile Failte"
- A Hundred Thousand Welcomes -

am so happy to say that I am a true Irishman! My maiden name is Reardon, and my ancestors come from Ireland! It is great to be Irish, I don't need a excuse for having a good time on St. Patricks day.



n the last couple of years some of us go down to San Fransico and watch the annual St. Patricks Day Parade. It is such a great time and there is always someones house to go to and have a great Cornbeef and Cabbage Dinner. And of course a pint or two.



am hoping on these pages to show you some of the sites of Ireland. And some of the great places to shop for some wonderful Irish items. I will also try to show you some of the traditions and folklore that goes along with St. Patricks Day.




My friend Maureen has given me her traditional family recipe for Irish Soda Bread. It is a wonderful recipe and will be great after your St. Patricks Day dinner.



Here is a little of the history and the folklore that goes with St. Patricks Day...



How about a nice virtual shopping trip in Ireland...



Here is a page with links to several sites that will show you the buety that is Ireland. Many display several very nice photos.

When you are having your morning tea and scone you might enjoy reading the "Irish Times" newspaper.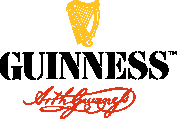 No Irish page would be complete without a link to the Guinness Page! Have one for me while you are there!


WE ARE UNDER CONSTRUCTION
PLEASE COME BACK AGAIN!

HOME