The Emerald Isle

This is a great guide to Dublin. It shows you all the great points of interest.


There are some wonderful pictures of Ireland. And several links to other photo pages.


Here is a page to read up about St. Patrick and Ireland.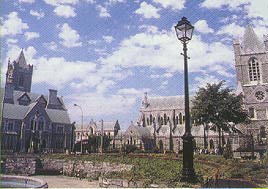 Here is a link to more St. Patrick facts. The picture is of "Christ Church Cathedral". The church stands on the hill of Dublin and is the Church of Ireland.


HOME

St. Patricks Page