Crypt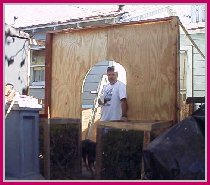 Here is the start of the Crypt. It will be at the back of the Cemetery.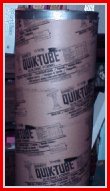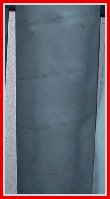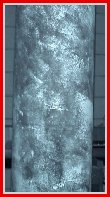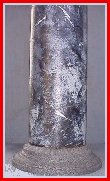 To make the pillars for the crypt I used two cardboard tubes. First I painted them a dark grey, then sponged them with a lighter grey. After that I took a feather and dipped the edge in white paint and feathered in the cracks. I repeated this with black paint.
The last picture is the finished project. I have given the pillar a few coats of clear laquer to give it a glossy look. Added granite tops and bottoms and mounted it on the crypt.

Here is the next stage of construction on the crypt. A little grey paint and some granite spray.



This is the finished article. We had two small skeletons on each side of the entryway. We took some muslin material and formed a drape over the door. The muslin was sprayed with different shades of grey paint and then a final coat of the granite spray. This made it look like it was the same material as the rest of the crypt. Then we sprayed the skeletons with GITD paint and screwed two blacklights behind the pillars. We added a few GITD snakes and a shimmer screen at the door.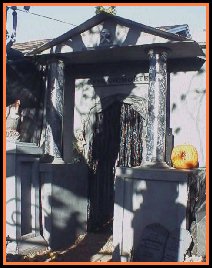 back