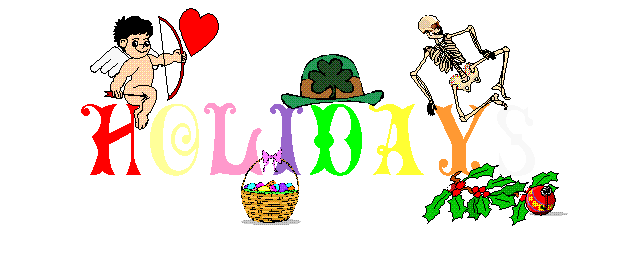 As kids we remember that holidays as a fun time when the families got together and enjoyed each others company. There was always a Irish Potato for my Dad on St. Patricks Day, a wonderful Easter basket on Easter morning, A Valentines Day card that was made of the most delicate papers, on Christmas a tree that had the brightest ornaments, and Trick or Treating on Halloween with my Dad and our pillowcases.
Today with all the problems in the world we thought it would be nice to bring back the days when kids had nothing to worry about except what costume to wear on Halloween, or if they were good or bad for Santa. So enjoy the pages that are here and please feel free to use any ideas, patterns, etc. for your own great
Family Holiday!



As you can tell from the header the first holiday we are going to take you to is Halloween. We remember Halloween as the one Holiday when we always had fun without a lot of money. My Mom used to always make sure that we had a costume to wear. My Father had the job of walking us up and down the streets as we carried our pillow cases full of candy. Halloween is still our favorite holiday and we will prove that in the following links.
We hope you enjoy your look through our virtual Haunted House, take a pattern and make a new costume, follow the links page and maybe start your own Haunted House this year. Make sure to send us a email and tell us what you are doing this Halloween

To start you off we have put a little poem here for you to read.




Advice on How To Sleep Well
Halloween Night
The thing to remember when you go to bed
Is hang strings of garlic high over your head,
So werewolves and vampires won't come to call.
In fact you won't get many callers at all
'Cause garlic is smelly, besides its success
With magical creatures who visit distress
On humans who read scarey stories at night,
And sleep in their bedrooms without a night-light.




The thing to remember when you go to bed
Is putting a cross at your foot and your head,
'Cause witches and vampire bats are religious
And touching a sign like a cross gives them hideous
Goosebumps and warts, hives, the welts and the itches,
Which nobody likes, even vampire bats and witches.
But try not to toss or to turn in your bed.
If you kick off the crosses you're gonna wake dead.



The thing to remember when you go to bed
Is watch out for goblins who munch on your head.
What stops them is water, so ask for a glass,
Then pour it around so the goblins can't pass.
Or else make a run for the bathroom and turn
On the hot and cold faucets and watch goblins squirm.
As a last chance, since goblins all fear running streams,
If you don't own a bathroom, dream water-filled dreams.




So--that's my advice. Now just turn off the light.
Hope you sleep well the next Halloween Night!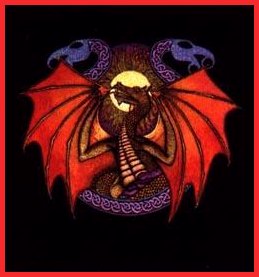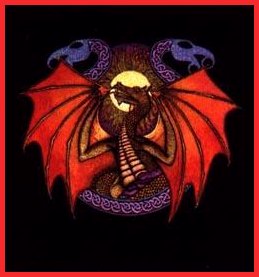 The 1998 Halloween season is here!!
We have started our building and our decorating. PLease follow this link to take a peek at what we are doing!! We hope you enjoy your visit!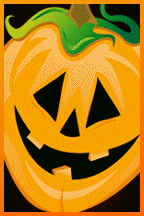 Now on to Halloween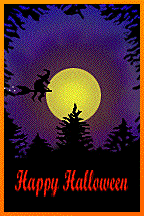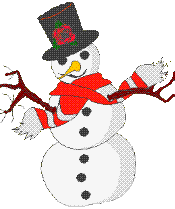 The second biggest holiday in our house is Christmas. We love to decorate inside and out with lights and all sorts of Christmas displays.
My favorite thing is to plan the family dinner and decorate with a theme. One year it was Candy Canes, another was green and red, and one was all metallic. It is great fun to pick a theme and then plan the decorations and meal around the theme.
Take your time looking through all the Christmas pages and try to check out some of the many links that we have found. If you have any plans that you would like to share with others please email them to me and I will post them.




"Prayer For A Snowman"
My childhood snowman melted
And ran away somewhere;
Some offered words of comfort,
But me, I said a prayer.
that God would treat him kindly
In the land where snowmen go
When their life's work is finished
With children here below.

I'd loved him, oh, so dearly
For just a little while,
His heart was understanding,
I knew that by his smile.
His charcoal eyes were brilliant
As if he understood,
How much I needed friendship,
He'd stay if he just could.



The sunshine made him sparkle,
Then melted him away,
I thought I heard him whisper,
"Don't cry, we'll meet someday".
For many years I waited,
And now at last I see,
That God has made him perfect
In my childhood memory.



-June Masters Bacher





Now that you have enjoyed the snowman poem, please follow the link below to the rest of our Christmas pages.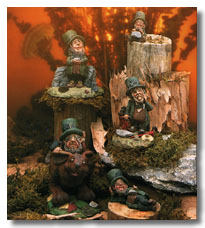 St. Patricks Day
This is one holiday that we can all get into! Here at our house we are all some part Irish, but we never forget the old saying that everyone is Irish on St. Patricks Day!
We love to celebrate with a drive to San Fransico to watch the Irish Parade and then maybe a cornbeef and cabbage dinner at the Irish Cultural Center. We sometimes find a place to watch the Irish dancers do what only they can do... Dance the Irish Jig! So please enjoy your time on our St. Patricks Day pages, and make sure to check out the picture area for some shots of the parade.
First here is a little Irish Blessing to send you on your way.




St. Patrick's Day Celebration!

Leprechauns, castles, good luck and laughter
Lullabies, dreams and love ever after.
Poems and songs with pipes and drums
A thousand welcomes when anyone comes...
That's the Irish for you!
(Irish Blessing)

Now on to the wearing of the Green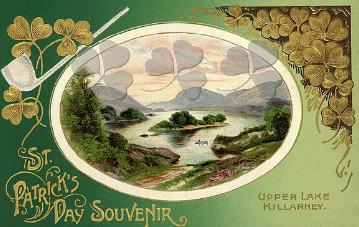 What would a holidays page be without a little Easter Fun. We love to have a annual Easter Egg Coloring party with the younger kids in the family. Then on Easter the eggs they colored and decorated are the ones that they get to hunt for. Of course there is alwaya a new dress and shoes to go with the Easter Basket on the table. And we end the day with a big family dinner.
Here is a little Easter Bunny poem for you!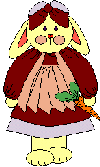 The Easter Bunny

There's a story quite funny,
About a toy bunny,
And the wonderful things she can do;
Every bright Easter morning,
Without warning,
She colors eggs,red,green, or blue.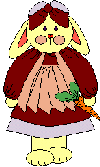 Some she covers with spots,
Some with quaint little dots,
And some with strange mixed colors, too
-Red and green, blue and yellow,
But each unlike his fellow
Are eggs of every hue.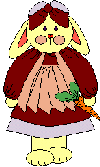 And it's odd, as folks say,
That on no other day
In all of the whole year through,
Does this wonderful bunny,
So busy and funny,
Color eggs of every hue.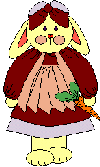 If this story you doubt
She will soon find you out,
And what do you think she will do?
On the next Easter morning
She'll bring you without warning,
Those eggs of every hue.


- by M. Josephine Todd, 1909



We have many ideas for Easter Egg decorating plus lots of other great projects. So please enjoy yourself!


Thoughts of hearts and romance. Visions of flowers and candy, all these things can only bring one holiday to mind... Valentines Day! I always remember cutting out paper hearts at school and painting I love you Mom and Dad in glitter. Then we had the fun of receiving these from our own daughter. The fun memory of trading valentines at school, and hoping you received as many as you sent out. Yes, all these things come to mind when I think of Valentines Day.
Here is a cute little poem with a few more of the things that you might remember.



* A Valentine Poem *

The hour has come to write in rhyme;
The season's here...it's Valentime.
O let me light my valenTapers
And read of lovers in the papers...
Romantic hippos munching flowers
And husbands building valenTowers,
And moms with Whitman's Sampler grins,
....And reunited valenTwins,
As oldsters cuddle, saying, "Dear,"
I'll shed a nostalgic valenTear...




Yet, with my nose in valenTissue,
....I'm urgent with a need to kiss you.
So cutting papers red and rose,
I'll clip my doilies, misty-eyed,
.....All swept up by the valenTide.
But, though I pray to Muse and Cupid,
I'm feeling rather valenStupid,
Because my efforts at a poem
Have burgeoned into a valenTome
Without a word of the romance
Which keeps me in this valenTrance.




Determined, now, I'll say again,
You set the standard, valenTen;
Though some may say we're getting ripe,
You are my only valenType.
Tonight, beneath our heart-shaped moon,
While humming a homemade valenTune,
I'll bless the fluke that made you mine:
....Please always be my Valentine!




Now that you have that sweet cuddle feeling, please follow the link to our Valentines Day pages.