Maps and Directions
Once you get into Sonoma use the map below to find the Haunt. To find directions from your location to Sonoma please go to mapquest.com and it will lead you right to complete maps and directions for free.
If you should have any trouble please email me and I will be glad to email you directions.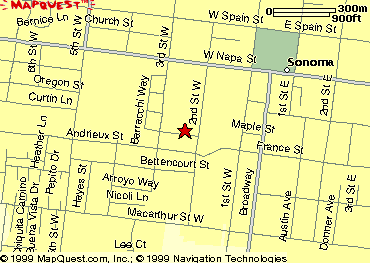 Map from downtown Sonoma to location of the Haunt
The Dragon's Head Inn
230 Perkins St.
Sonoma, California 95476






Dates and Times
The Dragon's Head Inn will be open for guests on:
October 29th, 30th, and of course Halloween.

The hours of reception are:
7pm to 10pm on the 29th and 30th
6pm to 10pm on Halloween
(treats will be given out on Halloween night!)

There will be a private reception on Thursday the 28th for Sponsors and Charity Groups.






Admission
The Dragon's Head Inn is a non-profit group. We are a group of family and friends who work on this through the year to give the kids something to enjoy at Halloween. The only thing we ask is a $2 donation per person that will go towards our yearly choosen charity. This year, as was last year, we will be giving the profits to "The Valley of the Moon Children's Home".






Questions
Q: Do I have to wear a costume?
A: No you don't have to wear a costume. On Halloween night it would be nice!

Q: Do I have to pay?
A: No this is a donation request. If you do not have the money, or do not want to make the donation, you can still enter the haunt.

Q: Is the haunt ok for little kids?
A: Yes the haunt is ok for children of all ages. We have no blood, guts, and gore. We are a family form of entertainment. If you child should become scared we have several methods to help them through.

Q: What if it rains?
A: Even though we ourselves never mention the R word this close to Halloween we do have to reply to the question. If it is raining the haunt will still be opened. Most of it is under cover so the rain should not be a big factor.

If you have any questions please email me and I will be glad to post them so others can find out things we are going to forget to tell you!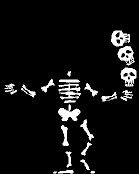 back