Haunt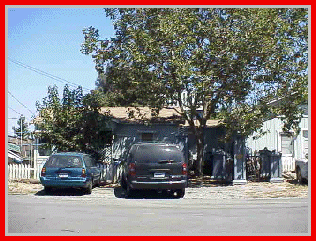 This is the front of our house before we start really putting up the props. Notice the smaller tree on the right...it will be in the center of the haunt.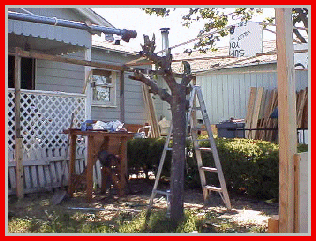 The front yard after the tree trimming and the start of construction.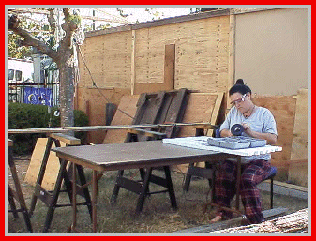 Our daughter works on one of the props. The wall behind her
is the inside of the front facade, which will later be painted black.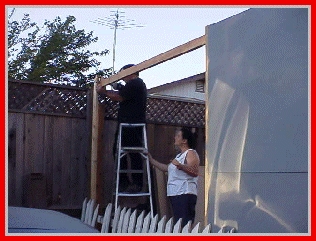 Mike and daughter working on making sure everything is level. This opening will have a sliding door installed for a exit!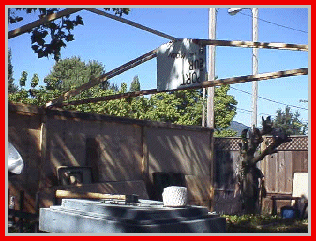 This is a look at how some of the structure is built.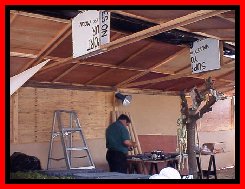 The roof is done and now to start painting it all black.

One thing that we do every year is call in
one of our friends to wire the haunt. Pat does it
for a living so we know...

it is done RIGHT!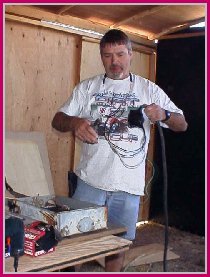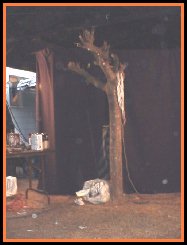 Here is the inside of the haunt with the black walls and curtains starting to go up. This is the last time to see sunlight inside.


back