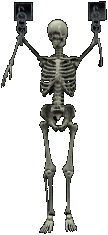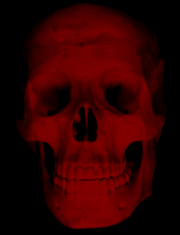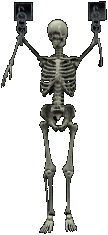 Halloween is our favorite Horrorday!!.
Each year we decorate our front yard
into a HAUNTED TERROR. We have a graveyard,
a haunted tunnel, and many scary things. This year we are planning on having a haunted movie theater. All of the old classic horror movies will come back to haunt you.

On this page I would like to give you ideas for places
to go to find ideas for your Halloween Dream, oh I am sorry I meant Halloween Scream.
Also I will have pictures and details of our haunt. So
please move ahead and don't trip over any
misplaced body parts.


Just to get you in the right mood, please follow my friend...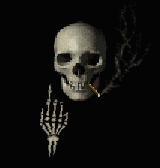 Now just in case that was not enough to give you a urge to go out and paint a tombstone then try this page. We have found some really "strange and unique" sites.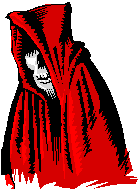 This is going to be a link to a new section in my Halloween area. There are more and more new and great sites that need to be added to my pages. I have found that if I just add them to my links page people seem to miss them. So now I am going to have a page with "New Sites"!! Check back often and follow the links to some great sites!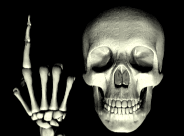 Please
View and Sign My Guestbook







Home