Easter is that great time of year that tells us that spring is here!! As a little girl it was all about traditions. The annual trip to the biggest deptartment store in the area for the yearly Easter outfit. We went straight to the little girls shop and found the cutest little dresses we could find. Then you had to add the white socks with the lace on the top. And don't forget the new white shoes, they never stayed white for long but that did not matter. The final touch was the special Easter Hat!! It had to be white with pastel flowers and bows! As we grew older we were able to add a white pair of gloves and maybe white tights to the display. My Sister and I always looked our best at Church on Easter Sunday.

Then it was home to the big Egg Hunt!! If my parents were lucky the dresses were changed before we started the search for the eggs.

Now my daughter is 23 and I have only nieces and friends kids to help me with some of the old Easter traditions. On this page I plan on sharing some of the projects we have done over the last few years and links to other pages to help you have a GREAT EASTER!!



- SURPRISE -

Easter is almost here!! So to help you pass the time with the little ones here is a link to several coloring pages. I hope the kids like them!


EASTER EGGS

The first thing I think of at Easter time is Easter Eggs! The tradition of using eggs has been associated with Easter for centuries. At the start Easter Eggs were painted with bright colors to represent the sunlight of spring and were used in Easter-egg rolling contests and also given as gifts. Sometimes after they were decorated and colored they were exchanged by lovers, almost like a valentine.
Easter Eggs are a very important part of our yearly Kids Easter Party!! We usually have at least 6 kids under the age of 9 at the party. And they all just love to color eggs. The first few years we did the water and tablets and all that mess. We found that 6 kids and only three adults was not a good ratio. Also there is always one little girl who only wants to use purple and does not want anyone else to use it. The next few years we tried different styles of dyes. The sparkles, the shaker bags and the wonderful oil slick one! None of this worked just right and the kids were never happy with their eggs...
Then last year it came to us, the perfect way to decorate eggs, have no messy water and dyes, no boiling water for plastic wrappers, (have you ever tried those nightmares)and all the kids were happy with their eggs!!



Please follow our little bunnycart to our Easter crafts page!

The Wonderful World of...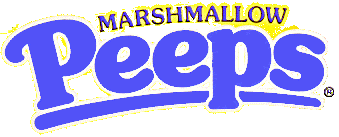 I know, you are saying "what is this idiot talking about PEEPS for?? Well, I have to say that I live and breath for the day when the PEEPS are put on the shelf. I have loved PEEPS since the first time I had one as a child. A true PEEP lover has a favorite PEEP, mine is the yellow bunnies! I love the bunnies better than the original chicks because you can eat them in bits, starting with the ears, head and then the body. Over the years I have talked to many PEEP eaters and I have found that it is one of those things that people either really love...or really hate! I am happy to say now that for all the PEEP lovers out there they now have PEEP pumpkins at Halloween, PEEP trees at Christmas, and other wonderful PEEP treats.



I have to say that when I typed the word PEEPS into the web crawler search engine I was the most surprised person when several sites came up! There are more of us PEEP lovers out there. Here are several of the sites, Please check them out and enjoy your adventure.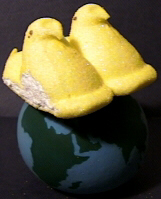 Here is the first link for PEEP lovers. This is called the unoffical PEEP homepage.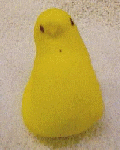 This is a great PEEPS site! If you only have time to check out one of these this is the one. Make sure you go to the gallery and look at the photos of PEEPS in action.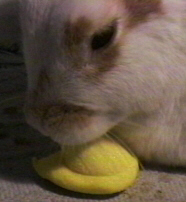 This page was done all in fun. And they are the first ones to tell you so. It does have some great parodies to PEEPS so check it out.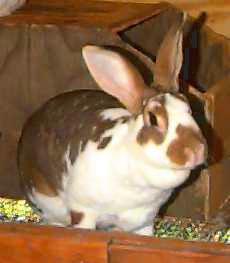 Here is a great site to check out how the Easter Bunny is doing! There are some great photos and some of the things that the Easter Bunny does when he is not bringing treats!



This is a fun site for not only Easter, but several other great holidays! Make sure to check out all of the Easter links!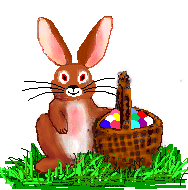 Join in a internet Easter Egg Hunt at this site. They have several age groups to choose from. This is a great adventure.



Agreat site for kids of all ages! This site has all sorts of information and facts. Plus lots of crafts and links! And it has one of the best links page to Chocolate treats that I have seen! If you have kids please check this site out!



What would Easter be without JellyBeans! And what better Jelly Beans than "Jelly Belly"!! Go and check out their site, and see some of the great candies they make!



We will be adding all sorts of things often. So please come back and visit us!



HOME